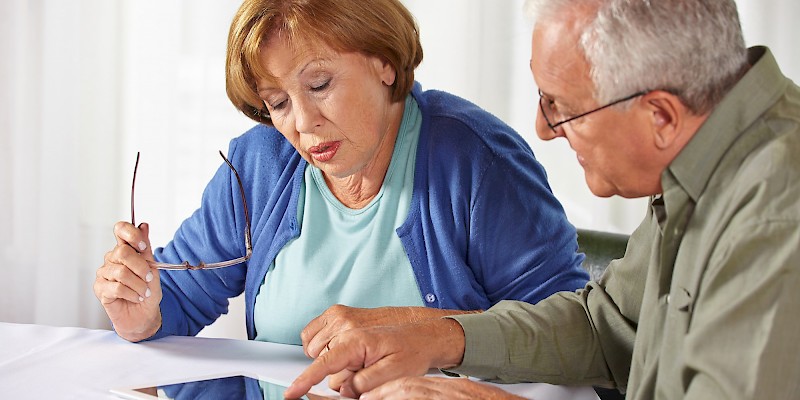 You can't start taking your state pension before state pension age, but you can delay when you start receiving it. Doing so could result in you receiving a higher weekly state pension or even a lump-sum payment. You can even start deferring your pension if you've already started drawing it.
You can defer your pension for as long as you want, but you must defer the whole thing – basic state pension plus any additional state pension you've built up.
Any deferral must be for at least 5 weeks. The amount you get in return varies depending on when you qualified for the state pension.
If you reached state pension age before 6 April 2016
For every five weeks you defer, you'll get a pension increase of 1%. This works out at 10.4% for every full year that you defer. So if you were due to get £150pw state pension then, by deferring for a year, you will get £165.60pw from the start of the next year PLUS the normal annual increase in the state pension.
If you reached state pension age after 6 April 2016
For people qualifying for the state pension after April 2016, the rate of annual increase falls from 10.4% to 5.8%, making the offer less attractive. For people in this situation, deferring only makes sense if you are still in employment, and taking the pension would lead to you paying a high rate of income tax.
Deferring your state pension: taking a lump sum
If you became entitled to your state pension before 6 April 2016 then you can delay taking your state pension and receive it as a lump sum, instead of a higher income but you'll have to defer for at least a year in order to get the lump sum payment. The lump sum is worked out as if you had put the deferred pension into a savings account where it earned 2% above the Bank of England base rate (currently 0.75%), using a compound interest calculation. In general, taking a higher income, rather than the lump sum, is usually the better route financially.
Tax
Don't forget that all of the state pension, whether you defer it or not, is subject to income tax.
Should you defer your state pension?
If you reached state pension age before 6 April 2016, deferring your state pension for a year only really pays off around nine or 10 years after you decided to take your pension.
If you reached state pension age after 6 April 2016, the 'pay back' period is 17 years.
As such, for those who became entitled to a state pension after 6th April 2016, when the rules got less generous, it probably only makes sense to defer if you have significant other income (e.g. you are still working), and you would pay 40%+ tax on the state pension if you took it.
If you have retirement income from other places, such as a company pension, deferring your state pension might be a good deal - you could treat it like a really good savings account.
But you're giving up more than £6,700 in income each year, so you need to be claiming the state pension for a number of years before you earn back what you've given up by deferring. Remember that if you die then your deferred state pension will mostly be lost (though your spouse may get some benefit from it)
Take your health into consideration - deferring makes more sense if you're fit and healthy, as you should have many years to benefit from the higher income that deferring gets you.
The state pension and benefits
If you're deferring your state pension, you won't build up any lump sum or extra pension for the days you're receiving any of the following benefits:
income support
pension credit
employment support allowance
jobseeker's allowance
carer's allowance
incapacity benefit
severe disablement allowance
widow's pension
widowed mother's allowance